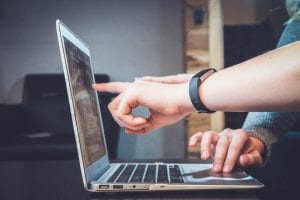 As your business grows you may find yourself confronted with a problem: should you hire someone to take care of your IT? Or should you find a managed IT services company to outsource it?
The one-man IT department has never worked out well. Not only are you stuck paying for a salary, paid time off, benefits, and more, but you also have to consider the risk of entrusting all of your mission-critical systems to a single person. What happens if your network goes down while your IT department is on vacation? You'll be left high and dry with no one to help you get back online. Or, your IT man will have to stop his vacation and help you remotely.
Outsourced IT offers you reliable, high-quality IT support that avoids the issues posed by an internal hire.
Here are four ways outsourced IT can help your company.
1. Outsourced IT Helps You to Prepare for Growth
Let's say your company is growing. Over the years you've scaled from just a few desktops and a server to twenty desktops and a server that's beginning to reach the limit of its capacity. Are you going to hire on another IT person and bring your little IT department up to two? With twenty desktops, you'll need at two people to handle the workload.
When you work with outsourced IT, you're poised to scale. Because you pay for the number of desktops you have, you can always upgrade to more support as you need it. Instead of spending energy on finding, hiring, and onboarding a new IT team member, you have an entire IT team already at your disposal.
With outsourced IT, you can grow at the rate you need to, without having to wait for human resources to catch up.
2. Outsourced IT Helps You to Save on Costs
Depending on the experience and quality of your one-man IT department, hiring a salaried worker can be quite expensive. Not only do you have to pay their salary, but you also have to add them to your benefits plan, accommodate training, and be prepared for some downtime (as mistakes are only human).
Outsourced IT can save you a lot on IT costs. Most managed IT services operate on subscription models. You pay one fixed price per month and receive preventative maintenance to reduce the amount of downtime.
With a subscription model, you can receive enterprise-level support at small-business prices.
3. Outsourced IT Lets You Keep Your Focus
How much time do you waste managing your IT team? When you have an in-house IT department, it's easy to become distracted with the day-to-day requirements of managing IT personnel. You need to approve days off, provide leadership in times of crisis, and oversee various IT projects for your company.
With outsourced IT, you have more time to focus on your goals for your business. Instead of wasting time managing IT personnel, you can count on your IT systems to run consistently and at high-quality speeds. Nothing's worse than running around putting out fires. With 24/7 IT support, you receive a dedicated phone number to our help desk so we can take care of issues for you.
You deserve to spend more time growing your business, leading your team, and reaching your goals. Outsourced IT helps you get there by taking your IT network off of your plate. We provide preventative maintenance that constantly runs behind the scenes. This means that you can rest easy knowing your IT network is in good hands, without having to take responsibility for it.
4. Outsourced IT Reduces Downtime
Our outsourced IT services include system tune-ups, malware removal, software installation and upgrades, remote data backup, and much more. Our goal is to make sure that you don't have to worry about downtime.
Did you know that the average cost of downtime is $5600 a minute? The longer your network is down, the more business you lose, and the more money is wasted.
When you work with an outsourced IT vendor, preventative maintenance ensures that your network has the best chance of staying up and running no matter what. A big part of avoiding downtime is ensuring that all systems are updated appropriately, backups are completed routinely, and any forthcoming changes to the system are prepared for ahead of time.
When you choose outsourced IT via a managed service provider, downtime can become a thing of the past.
Work with a High-Quality Vendor
Outsourced IT is only as good as the vendor you work with. Many vendors will outsource IT themselves or force you to work with a junior engineer.
At Xecunet, we pride ourselves on supplying our customers with one dedicated in-house technician to provide you with the support you need and the customer service you deserve.
If you need outsourced IT services, get in touch with Xecunet today. We'll help you reap the benefits of great IT.