The Experience You Need to Give You the VoIP Solution You Deserve
VoIP & PBX
Slow Phone Systems Drag Down Your Frederick Business
Xecunet represents several different VoIP telephony manufacturers to give your team the tools they need for seamless communication.
Traditional phone systems are disparate communication tools that don't provide you with the collaboration today's businesses need. With a VoIP system, your business can save money, increase productivity, reliability, and scalability.
Xecunet works with a variety of VoIP vendors all with unique features to create custom solutions that meet your needs.
The Experience You Need to Give You the VoIP Solution You Deserve
We have been working with VoIP since 2000. Some of our VoIP clients include technology, financial/banking, government, and Fortune 500 companies. With cutting-edge headsets from manufacturers like Polycom, Yealink, and Snom, our expertise in enterprise call center operations means that you get the best guidance when selecting the right VoIP system for you.
Our VoIP Vendors Include: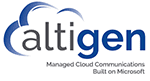 We work with AltiGen Communications to provide our customers with Skype for Business, Cloud Contact Center, Enterprise Cloud PBX for Office 365 and MaxUC Cloud. On top of that, you'll receive 24/7 AltiGen support. As a Microsoft certified cloud solutions provider, working with AltiGen Communications means your VoIP solutions are in good hands.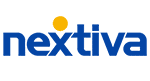 Looking for unlimited calling, faxing, unified communications, and HD call quality? Nextiva provides you with all that and more. This business phone service gives you all the tools you need at the right price.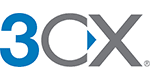 3CX is a cutting-edge software-based PBX that provides you with all the benefits of a traditional PBX system without the headaches. This VoIP solution includes features like web conferencing, presence, softphones, smartphone clients and more. 3CX is a complete Unified Communications solution that works with IP Phones, SIP trunks, and Gateways.
---