We're Frederick's Trusted IT Team
About Us
Our goal is to help Frederick businesses thrive through great IT solutions
Here's what we're built on:
Responsiveness. You shouldn't have to go through a phone tree to get the help you need. We strive to serve as quickly as possible. It's why we offer 24×7, dedicated emergency support
Trustworthiness. We prioritize our clients' long-term success over making a quick sale. We won't sell you a solution you don't need. We believe in the power of partnership.
Teamwork. Great companies depend on great teams. We value our people, and our combined expertise allows us to provide better solutions than anyone could alone.
Our Story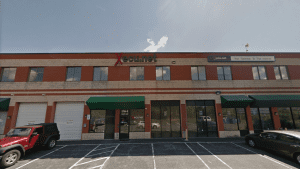 Founded in 1998, Xecunet has provided Frederick with high-quality IT solutions that give businesses better capability and more peace of mind.
Our early focus on high-performing, practical business solutions and personalized service spread quickly by word-of-mouth and propelled us to become one of the region's largest and most respected providers.
Today, we focus on offering comprehensive, managed IT services that help Frederick businesses to get peace of mind and run more smoothly.
We also offer a full suite of Internet products including Data Center & Co-location services, xCloud Private & Public cloud, Virtual Private Servers, FastE, GigE, private line, MPLS, website hosting and e-mail, VoIP and traditional enterprise PBX telecommunications services, and more.
And, we're the proud owners of Northern Maryland's largest and most-secure public regional data center.
We're grateful to serve so many great clients, and we look forward to continuing to grow through high-quality service and great IT.
---