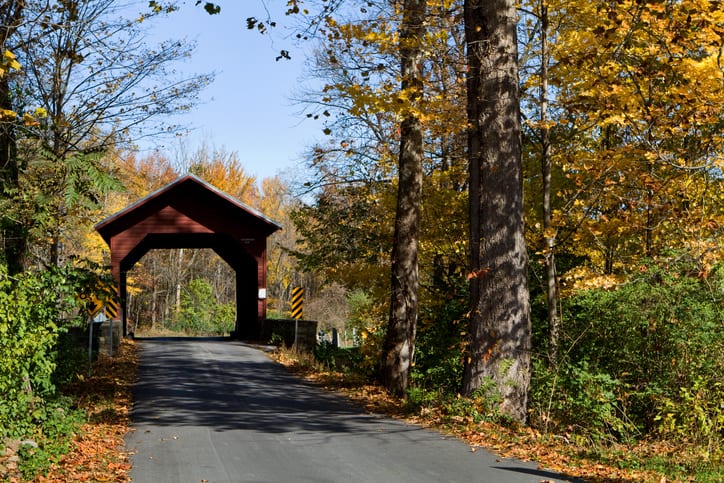 When choosing a managed IT services provider, there are plenty of options – from big names to small companies, from outsourced helpdesks to onsite techs, and everything in between.
Emerging technology has made it possible for you to choose a managed IT company from across the nation. After all, with the improvement of video conferencing and remote access to desktops, why would you need to work with a local provider?
As it turns out, working with a local company has some huge benefits.
1. Local Managed IT Service Providers Build Stronger Relationships
Sure, video conferencing is great. As it becomes more and more common in the corporate world, many relationships are built entirely over digital means of communication, including video conferencing. But the best relationships still happen face-to-face.
When you work with local managed IT services, you get to meet your dedicated technician in person. This allows you to build a strong relationship that isn't hindered by spotty internet, lagging or poor audio. Instead, you'll get to speak to a real person, shake their hand, and learn who they are on a more personal level than you'll achieve with a national provider who only offers remote service. One of the biggest benefits of having a dedicated in-person IT tech is consistency and reliability. Instead of working with multiple IT techs who will have to relearn your system every time, your local IT tech will have a working knowledge and understanding of your network.
2. Local Providers Offer Prompt Emergency Service
When your business internet goes out, you lose money. How much you lose depends on your business. For example, a retail business that relies on the internet in order to take electronic payment (credit and debit cards) will only be able to service customers who pay in cash. When was the last time you carried cash with you?
In these scenarios, getting your business internet back up and running as soon as possible is essential to stop hemorrhaging profits. Imagine if you had to wait for a national company to locate a contractor in your area and then set up an appointment. When you work with a local managed IT services provider, a technician can be at your doorstop quickly – no contractor necessary.
3. Local IT Service Providers Are Familiar with Problems Unique to Your Area
If your business is in a rural area, you may struggle with poor internet connection due to the lack of service providers in your area. A local managed IT services provider can help you overcome these issues by providing your business with or different resources to overcome unique challenges.
4. Local Service Means In-Person Education Opportunities
Do your employees understand how to recognize a phishing email? Have they fallen for a scam? Do they visit suspicious websites on their mobile phone while connected to your network? Too many cybersecurity breaches are caused by employees who make a mistake that leaves your business at risk. Part of the solution? More education and training opportunities.
When you work with a local IT company, your dedicated technician is on-hand to answer employee questions and provide education that could save your company thousands of dollars. After all, an ounce of prevention is worth a pound of cure. A remote managed IT services company may be able to provide you with a training video or remote webinar. However, in-person education opportunities are often more effective when it comes to retaining information.
5. Local IT Providers Make Disaster Recovery More Efficient
When disaster strikes, the more hands on deck, the better. For example, if a smoking toaster sets off the fire sprinklers in your office, you're looking at pretty extensive water damage. Most likely, you'll be struggling with repairing your IT network as well as handling other infrastructure damages. A remote IT company may be able to send over a local contractor to restore your hardware. However, a local IT company can be there as soon as possible, ready to fix the damage and prevent more from happening. Because they've worked with you from the start, your dedicated technician will understand how your network was operating before the disaster, and get you back up to speed fast.
6. Local IT Services Lead to Less Time on the Phone
When you call your current managed IT services provider, do you have to walk through a phone tree that feels as though it takes 15 minutes of your precious time? A local IT company understands what you need. You can get real-person support that is courteous and ready to answer your questions or respond to your emergency as soon as you call. IT infrastructure emergencies are already stressful and complicated. There's no need to increase your stress level by forcing you through a chatbot or phone tree in your hour of need.
Xecunet has been located in the DMV area since 1998. Over the past two decades, we've learned the challenges unique to Frederick businesses. We pride ourselves on our dedication to customer service and prompt emergency response, and we never outsource. You'll have a dedicated friendly technician with whom you'll be able to build a trusted working relationship. Nothing's worse than having a variety of technicians who have to relearn your system every time.
If you're ready to capitalize on the benefits of local IT, call Xecunet today. We're here to discuss your business IT issues.