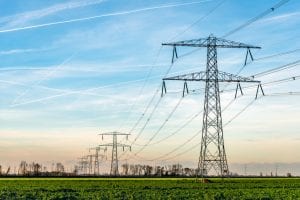 In the computer world, if you don't have power, you are in big trouble.  Many people in the Washington DC/Northern Virginia/Maryland area have acquired an intimate knowledge of this fact over the past month due to outages related to severe weather.  In some cases, the outages from our recent storms have lasted up to five days.
Take a moment and think about the impact that a five-day power outage would have on your business.  At the very least, it would cause a severe impact on productivity and sales.  In a down economy, a five-day outage could actually mean a death blow for many businesses.  One of the biggest selling points for Internet Service Providers like Xecunet is disaster continuity.  Simply put, we have generators and UPS systems…as a matter of fact, we have redundant power systems, to ensure that our customers' applications can continue to operate indefinitely even when grid power is unavailable.
Xecunet has seen a large surge over the past couple of weeks in business due to customers that did not have a plan and were completely down throughout the outages.  In several instances, they may have had power, but their cable or DSL provider was down because of power or line issues.
Could your business afford five days with your computer systems and/or web servers down?  Have you created a disaster recovery plan?  It's only a matter of time before a storm, fire, power failure, or theft hits your business.  Will you be ready?  Contact Xecunet and find out about our xCloud and Data Center products.