Secure and Reliable, Ideally Located
COVID-19 Response & Updates
May 5th, 2o20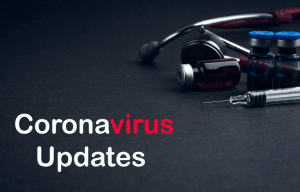 The State of Maryland has ordered non-essential businesses to close.  Xecunet has been classified as an essential business and will continue to support our customers, without interruption, throughout this national crisis.
Xecunet continues to focus on the health and safety of our employees and customers.  Internally, we continue to disinfect touch points throughout our facility.  Our reduced on-site staff is practicing social distancing.  The remainder of our employees are teleworking.
Data Center Customers
Our facilities will remain open to authorized customer personnel and our NOC is staffed with a skeleton crew so we are able to continue to provide remote hands services to our data center customers. For the safety of our staff and other customers, we request that you limit facility visits as much as possible.  All visitors to the data center facility are required to wear face coverings at all times.  Hand sanitizer placed near all biometric hand reader entry points and we strongly recommend that customers & vendors use this before, during, and after their visits. Our engineering staff will continue to monitor all aspects of our facility and perform maintenance to ensure uninterrupted service.
Managed IT Customers
Until further notice Xecunet technicians will only be performing emergency on-site work.  We have implemented this step to do our part to stop the spread of the COVID-19 Virus and to protect our staff.  For emergency visits, our technicians will wear face coverings at all times while at customer sites.  Our entire team is being reminded daily to practice good hygiene skills to prevent any transmission of the virus while at customer locations.  Our technicians are still performing patching, updates, and telephone/remote support for our managed IT customers.  We will evaluate this policy on a daily basis to determine when routine site-visits will resume.
ISP/VoIP/Telephony Customers
Our help desk will continue to be available and our engineers are performing maintenance to all systems. We anticipate absolutely no change to the VoIP/Telephony services we provide.
The health and safety of our employees is our number one priority followed by the commitment to customers to provide uninterrupted services. We will continue to take all necessary steps to ensure that Xecunet is able to meet both obligations.  Our help desk, sales, and purchasing departments will remain staffed and we will continue to provide services as normal.
Xecunet will continue to post updates on this page as well as twitter (@xecunet).  Additionally, please do not hesitate to reach out to our team at 301-682-9972 or support@xecu.net if you have any questions at all regarding the steps we are taking.
We are all in this together.
Sincerely,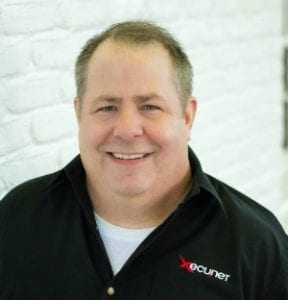 Dallas Kincaid
CEO
Xecunet, LLC
---