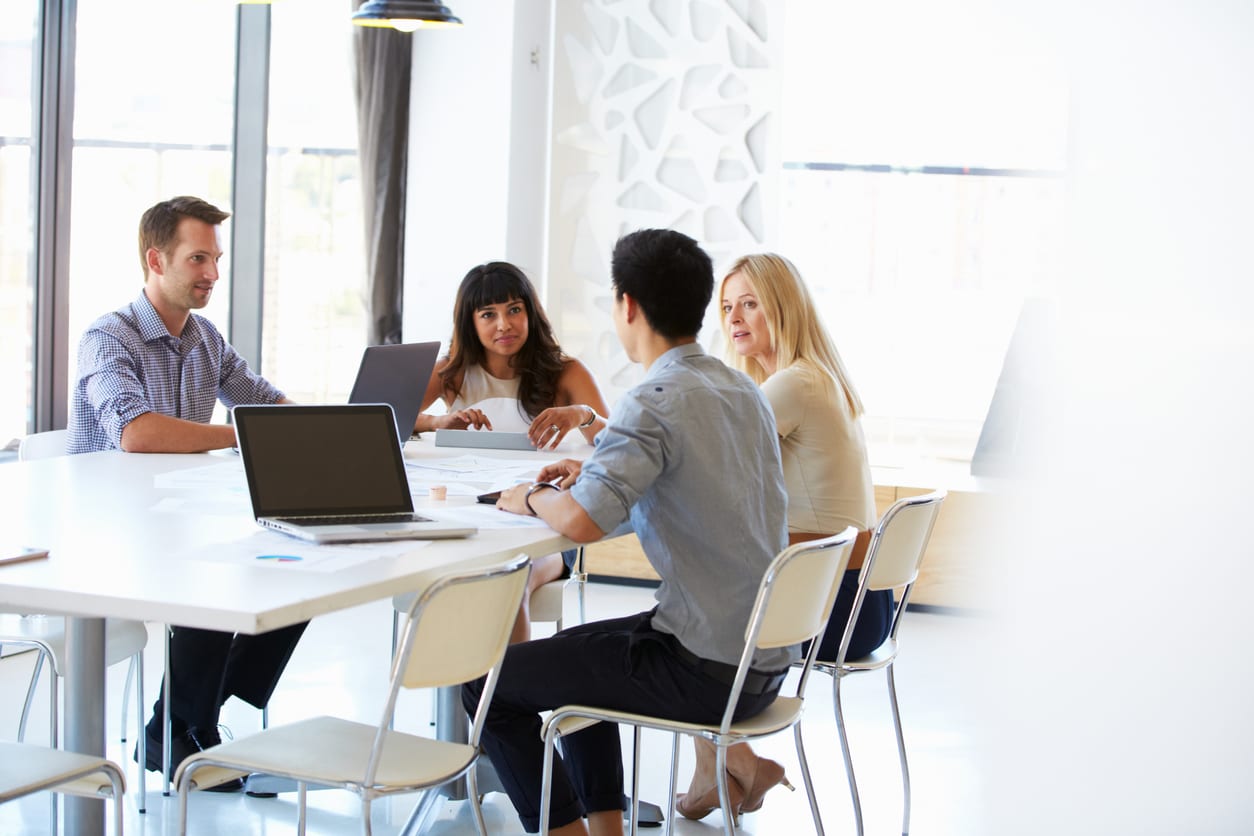 Small businesses are unique. They create the backbone of their town' or city's business community. In our home base of Frederick, Maryland we know just how much all of our city's small businesses mean to the community and economy. Without the entrepreneurial spirit and growth mindset that they bring, Frederick would not have been as successful as it is today.
Small businesses operate differently from your average 1,000-employee corporation, and they need a managed IT provider that understands their needs. Managed IT services specifically tailored to small business can offer several benefits.
Dedicated IT Technician Who Knows Your Business Inside and Out
As a small business, you probably have a set group of regular customers who use your services. When they come in the store or stop by the office, it's familiar and friendly. You might chat about their families or what's been going on in their lives. You deserve the same relationship with your managed IT service provider that you develop with your customers.
Look for a provider that offers one dedicated technician for your business. They'll know you by name and, more importantly, they'll know all the little ins and outs of your business systems. Your technician should know your business systems just as well as you know your own.
Avoid working with managed service providers who outsource any of their technicians or offer a junior engineer for you to work with. You deserve to be treated the same way you treat your own customers – like family. More and more often managed service providers who claim they provide a local support team actually use a remote call center and contract out their local providers. This leaves you without a dedicated technician who knows your business.
Big Business Capabilities Tailored to Small Businesses
Too often local small businesses are stuck using inferior services due to budget or geographic restraints. When vetting a small business provider, compare it to managed IT providers who service much larger businesses. You want to be sure that you have access to the same high-quality services that a Fortune 500 company would have access to.
Even better, look for an MSP that has an extensive partner network. A partner network allows your provider to offer its clients high-quality products tailored to small businesses. Some large names to look for include Microsoft Cloud Solution providers, Polycom, Dell Premiere, and more. Just because you're a small business doesn't mean you should be stuck using subpar managed IT services. You deserve a managed IT partner that solves all of your IT challenges.
Multiple Managed IT Plans for Your Budget
Budgets are a common constraint for local small businesses. Luckily, we provide you with multiple managed IT service plans for small businesses to choose from. Each plan can be tailored to your needs with hourly time and material rates, maintenance blocks with priority response times, or even flat-rate 24/7 IT support. No matter what your business needs, we can come up with a plan to solve any IT challenges and meet your budget.
When you choose managed IT services for your small business, you're saving money on the cost of hiring an in-house IT team. An in-house team would require oversight – not to mention the addition of expenses in payroll, vacation time, benefits, and more. When you work with managed IT services, you're getting the expertise of a full IT team without the management requirements. You'll save on costs through increased uptime and productivity without the added expenses and stress of hiring.
Local Managed IT Services Mean a Fast Response Time
Let's say you're looking for a managed IT services team. You've finally narrowed it down to two options. There are pros and cons to each, but one is nearly 100 miles away from your office, while the other is right down the street. While geographic location won't always be the deciding factor, there are several benefits to working with locally managed IT services for small business.
When your IT network goes down, you need an emergency response team immediately. Every second the network stays down hurts your bottom line. A non-local IT team can get on the phone and access your network remotely, sure. But having your managed IT service provider only a few blocks away means they can come to your office in-person to efficiently diagnose what went wrong and why.
Too often a remote call center that's out of state may take your calls but be unable to provide you with in-person fast support. A local IT business can help you on the phone and in person at your earliest convenience.
Choose a Managed IT Team that Knows Your Business
Xecunet has been headquartered in Frederick, Maryland since 1998. For the last twenty years, we've been providing local small businesses with custom IT services to solve their every challenge. Our philosophy has always been simple: provide the best service available at a competitive price. This philosophy has helped us serve our customers' needs well – whether they're big firms or small businesses. We offer a large partner network, a fast response time, multiple plans, a dedicated tech, and more.
As a small business ourselves, we know what it means to be an entrepreneur and business owner. We know the common IT challenges you face and how to solve them. For more information on our managed IT services for small business, visit our service page.