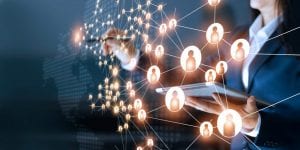 At Xecunet, we work with a network of trusted partners to offer our clients the highest-quality products at affordable prices – ranging from VoIP product suppliers to major cloud and Wi-Fi providers. As a Maryland IT company dedicated to making IT easier, we use this broad range of selection to empower our clients with the solutions that best fit their needs.
No matter what product you choose, you can trust our superior installation and managed IT services to decrease any downtime and provide you with the support you need to keep your office running.
Whether you're looking for simple, dependable, high-speed access, or complete enterprise Internet solutions for your business, Xecunet has the capabilities and experience to design, launch, and maintain your systems.
Read more about each of our partners below.
AltiGen Communications
Altigen Communications is an expert in Microsoft communications technologies. They allow Xecunet to provide our clients with products like Skype for Business, Office 365, and Microsoft Teams. Our technical training on Altigen solutions means that you get high-quality Microsoft products with the support of your local Maryland IT company. Working together, we're able to help you drive significant revenues and margins while also customizing and personalizing your service.
Dell Premiere
Dell Premiere provides us with IT procurement options for your business. This software combines global purchasing, reporting, and order status into a single platform, allowing for multi-country, multi-currency commerce.
Standard Premiere features include access control, reporting, customizable business-class products, software, and accessories, as well as a six-month view ahead into upcoming platform changes for Dell products. Optional features include timely order status updates, online purchasing in Dell indirect companies through authorized commercial partners, and more.
Dell provides you with high-quality products to be installed by your local Maryland IT company.
Citrix Cloud Solution Provider
Citrix Cloud delivers digital workspace services with speed, scale, and high margins. It can be rapidly deployed, with an analytics-based approach to security and up-to-date software that provides extreme flexibility by managing apps across devices. Citrix has virtual desktops, endpoint management, and analytics that allow customers to have unified, reliable, and high-performance access to their business apps and data.
By working with Citrix, Xecunet can offer a high-quality cloud product with training, support, and integration to local Maryland businesses.
Microsoft Cloud Solution Provider
Xecunet is a Microsoft cloud solutions provider. We can offer our clients all the benefits of the Microsoft cloud with none of the hassle of working with a big company. Through our partnership, we can offer our clients demos, downloads, and the benefit of working with a Microsoft-trained Maryland IT company. You can receive the high-quality products and knowledge of Microsoft with the friendly service of Xecunet's support team.
3CX
Xecunet works with 3CX to help our customers with IP solutions. Along with huge cost savings, 3CX offers our customers CRM integration, web conferencing, website live chat, and on-premise application.
Internet protocol phone solutions allow customers to transmit phone calls over the internet instead of through a traditional phone network. This can slash costs and provide added customer convenience. As a Maryland IT company, we're familiar with the challenges of local businesses and understand how to put 3CX to work for you.
Comcast Business
Xecunet is proud to provide our customers with high-speed innovative solutions to speed up your network. As the nation's largest Gig-speed network with complete 4G-LTE backup, Comcast Business combines reliability with high-speed for a convenient network solution. Xecunet is the Maryland IT company that provides complete installation and maintenance services for Comcast Business network.
Nextiva
Nextiva is the VoIP solution trusted by businesses like Taco Bell, Conan, Direct Buy, and more. This unified business suite provides clients with voice, CRM, chat, and surveys. On a single platform, Xecunet clients can combine a calendar, tasks and projects, analytics, and artificial intelligence to create a high-powered platform for all of your VoIP needs.
By working with both Nextiva and 3CX, we're a Maryland IT company that can offer its clients a full range of VoIP solutions provided by one high-quality managed IT services provider.
Polycom
Polycom has recently combined with Plantronics to become Poly. Polycom is our go-to provider for conference room solutions. From the USB video bars to smart conferencing solutions, Xecunet can meet all of your video conferencing needs. Through our partnership with Polycom, we have the experience you need to set up and maintain these products.
Whether you need voice solutions, conference phone solutions, or video conferencing solutions, Xecunet is your Maryland IT company to fulfill those needs.
Ruckus Wireless
Ruckus Wireless provides Xecunet with a variety of solutions including software, cloud-managed controllers, wireless access points, and ICX switches. When it comes to installing the infrastructure you deserve in your office, Ruckus Wireless provides us with the high-quality products we need to create IT networks that work for you. With better infrastructure, you can experience high-speed internet and less downtime.
Access Premiere Technology Solutions. Work with Us Today.
When you need a managed IT services partner, think of your local Maryland IT company— Xecunet. We work with a wide variety of partners to give you a unique combination of expertise, friendly local techs, and high-quality products to build you the information technology systems you deserve.
Instead of direct-sourcing IT products only to run into problems with installation and maintenance, choose managed services. We have the experience to create a great system for your office using these great products.
Our managed IT services provide you with multiple managed IT plans customized to meet your needs. These plans can include network monitoring, dedicated technicians, and complete PC repair, upgrade, & security services.
When you need to work with a local Maryland IT company who uses the best products, reach out to us.