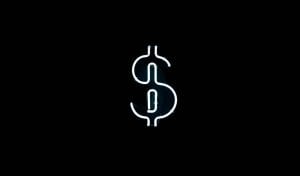 In the Washington D.C. area, the average salary range for an IT manager is between $120,000 and $150,000. If you're building your own IT department for your business, you'll probably need more than just a single IT manager. You'll also need a technician and helpdesk support personnel. Now, this IT department is costing you three to four employees to support your small business. That's hundreds of thousands of dollars in salaries, health benefits, and vacation days.
IT outsourcing could save you that money. When you use managed IT services, you're paying one set fee for the IT support you need. Check out five ways IT outsourcing can save you money.
Reduced Downtime
Depending on the size of your business, sometimes a one-man IT department can seem like enough. What happens when he goes on vacation and your IT network goes down? A one-man IT department can save you some money. But it won't help you when you are dealing with major downtime and your only support is in a different time zone.
IT outsourcing can reduce your downtime. When you outsource your IT, you're relying on a full team of technicians, managers, and experienced personnel to support your IT network and keep your business running. This is much more reliable than one person who will have the occasional sick day.
Because you have the option of 24/7 IT support when you outsource your IT, preventative maintenance can be performed. Any red flags (for possible updates or software changes) can be monitored and resolved before they become significant problems.
Increased Productivity
How often do your employees struggle with a slow network? It can be frustratingly difficult to get your work done when you have to wait at least a minute for resources to load. Do your employees complain about the performance of your software systems? Software that isn't optimized for performance means that employees waste precious minutes.
IT outsourcing boosts your productivity.
Professional IT staff can optimize your network for high-speed downloading and uploading while helping you find the perfect software solutions that provide your employees with the resources they need to work efficiently. At Xecunet, we specialize in installation, network design, and wireless networking to provide your business with the best IT possible.
Hiring Cost-Savings
As we discussed earlier, the salary for a great IT manager can be exorbitant. But that's not the only cost of hiring. Finding, interviewing, and negotiating with a new employee can take a lot of time – time that you could have spent managing your business and focusing on growth for your company.
When you consider the cost of the time you put towards hiring an IT manager, as well as the cost of the employee, the hiring costs of building your own IT department add up to a big bill. When you consider IT outsourcing, take into consideration that you're buying an already-hired team. You won't have to spend time searching and interviewing for the right fit. Instead, you're hiring ready-to-use years of experience that can help grow your company.
Time Savings
When you use IT outsourcing, you don't just save time in the hiring process. You save time every single day.
How much do you spend now either managing your IT support or attempting to do your own IT support? If you find yourself googling IT DIY solutions multiple times a week, then you know you're wasting too much time on your IT.
Managing an IT department doesn't just take up the time you spend physically fixing problems or managing employees, but it also takes up your mental time as well. How much time do you waste thinking about IT problems? Worrying about the next spell of downtime? Wondering how you'll keep your business running?
IT outsourcing can add all of that time back to your schedule. You deserve to get the most value out of your day instead of worrying about what to do the next time your internet goes down. With managed IT services, you can relax, knowing that your dedicated technician will show up every month to keep your business running and that experienced help is only a phone call away.
Scaled for Growth
When you're running a small business, there's potential for you to grow quickly. What will you do if you suddenly run into a big opportunity, but know your IT department won't be able to handle the added workload of more desktops? Do you say no to the opportunity, or spend another year hiring more IT personnel?
With IT outsourcing, you'll never find yourself facing a catch-22 when it comes to growth. Managed IT services are scalable to meet the needs of your company. Whether you're on a few desktops or many, the team that you hire can handle the needs of your company.
Choose between different outsourced IT plans to pay for only as much as you need. When you need more support, upgrade your plan to match your increasing business needs.
Outsourced IT Moves Your Business Forward
When you choose IT outsourcing, you save time and money while preparing your business for growth. Don't waste time worrying about downtime or looking for your new one-man IT department; spend those valuable minutes working towards your business goals and redefining success in your field.
Xecunet offers local IT outsourcing tailored towards your business. We are the ideal choice for businesses that aren't large enough to justify in-house IT personnel. The time and money you'll save through increased uptime and productivity are well worth the investment, which is always significantly less than employing full-time IT staff.
With real-time monitoring of your network and dedicated technicians, we can find and solve problems before they happen. Choose from our multiple managed IT plans for the perfect fit for your company and budget.
Contact us today to see how we can move your business forward.